Yesterday was a wonderful day. Really, it was...
The love of my life came home with this pretty, little Le Creuset turquoise pitcher with a huge bouquet of flowers: a dozen white roses, daisies and baby's breath. It really is a gorgeous bouquet and kind of enormous in person. My first response was, "Oh, I love it!" My second response was, "This is perfect, babe! This pitcher is the exact color that I want to paint our kitchen! I just love turquoise and white! It really is a great color scheme! Blah, blah, blah!"
My husband's response, "Oh, no. No. No. No. Um, it already matches our bedroom. Yeah." Nuff said.
We both laughed, but secretly, I'm already plotting a trip to the paint store. Eeek!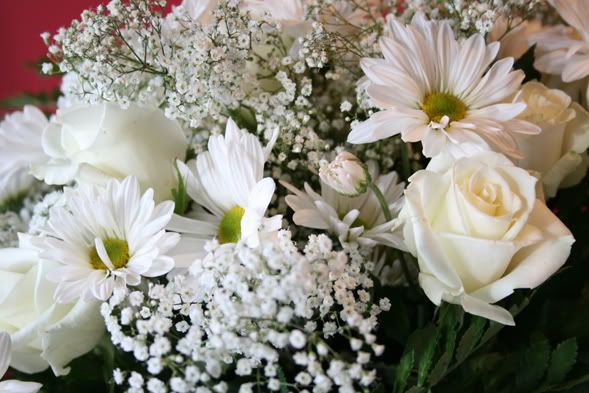 So, this lovely anniversary surprise inspired me to start envisioning that matching kitchen. Do you see what I did just there...I based an entire kitchen remodel around a single accessory. Inspiration really can come from anywhere. So, here are just a few kitchens that I think might just compliment my new Le Creuset pitcher. How about...
Well, I think I'm off to a good start. How about you? What are the little things that inspire you?
Ciao!