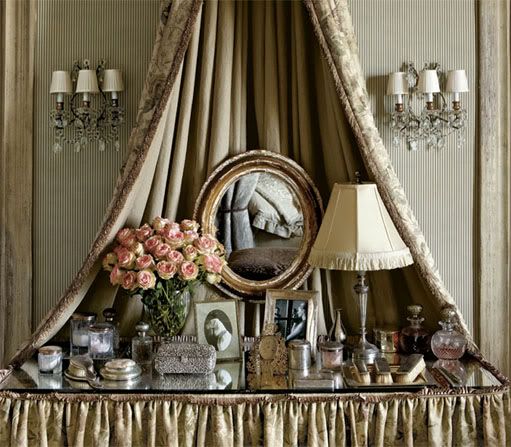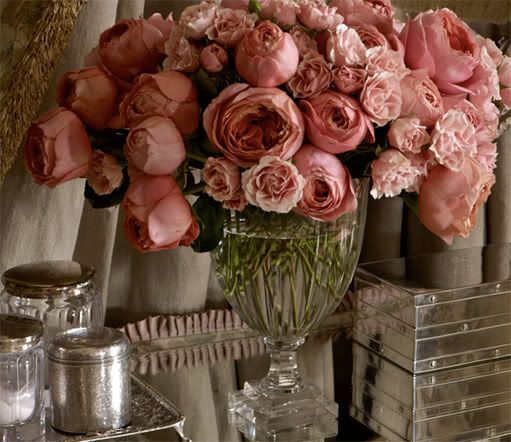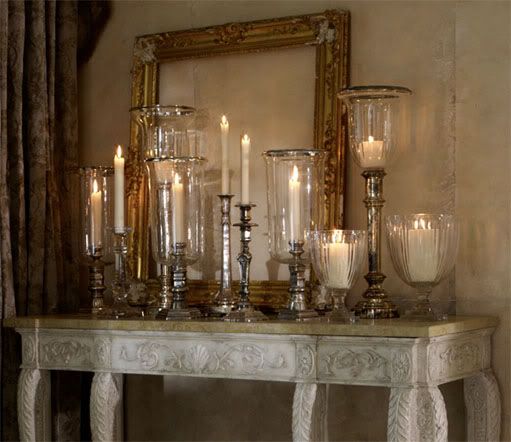 Ralph Lauren Home
via
Haute Design
I don't know why, but I just love Thursdays. I have the better part of another busy work week behind me, and I can almost taste Friday on the horizon. Thursdays are good days. While I'm scrambling a bit this morning to wrap up my work for the week (surprise, surprise), I am looking forward to heading out of the office early for my sis-in-law's wedding rehearsal today followed by a full day of
wedding festivities
tomorrow. Good stuff!
So....with a mish-mash of pretty decor and lovely wedding thoughts floating around in my head this fine morning, I thought I would leave you all with this gorgeous bedroom and decor from Ralph Lauren's latest collection
The Heiress
. Stunning, isn't it? What girl (uh...adult, going on 30) wouldn't love to plop down on that bed (or jump up and down for a good hour) and call this room her very own? Don't even try to deny it - you and I both know better!
And with that, I wish you all an equally lovely Thursday. Go out and have a smidge of fun today, stop and smell the roses, oh...and jump on your bed like child. It's bound to put a smile on your face!
Ciao!